Do you want to stop smoking? Have you tried to quit before? Do you want support to quit?
We Can Quit is a free 12 week programme for women who want support to quit smoking. The programme offers free stop smoking medication, a weekly stop smoking group and one to one support.
The course is open to: • women over 18 years of age, • who live in the North East Inner City area
The time and date is yet to be confirmed but will begin at the end of April 2021 To register your interest, please click HERE
Due to covid, courses will be delivered online but when and where restrictions are lifted the course may move to face to face, at a local venue.
For more information contact: Catherine: 087 115 2153 Email: catherine.heaney@dublincitycommunitycoop.ie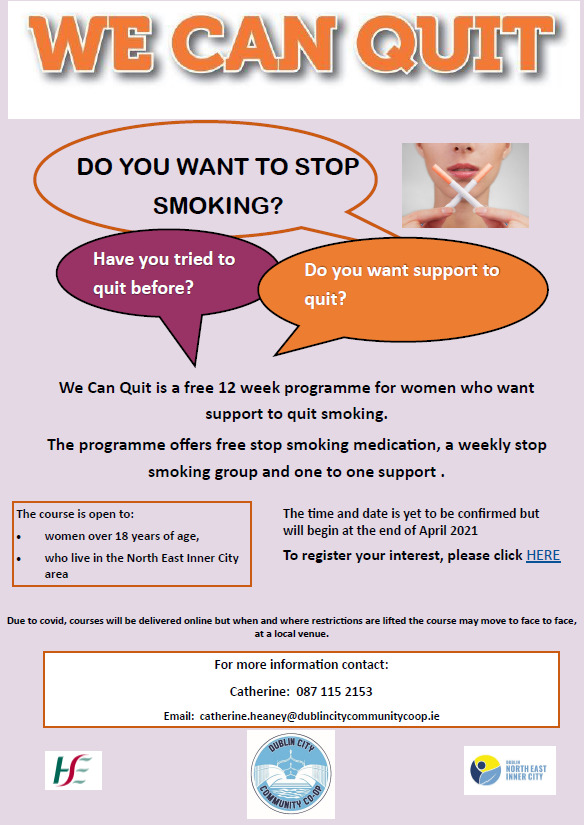 ---