Dublin City Sport and Wellbeing Partnership is proud to announce the commencement of Change For Life 2021.
Change For Life is going virtual this year and the start of the programme will coincide with the launch of DCSWP's new Virtual Hub on Monday 15th March.
There is something for everyone to help and support our participants on their journey from fitness classes to nutrition talks and weekly challenges with much more to come!
The Change 4 Life Virtual Hub is currently live for registration at : https://www.dcswphub.ie/
Hopefully we can get a big sign up of adults in the North East Inner City as in recent years.
Please be advised that the local sports officer for the North East Inner City is Derek Ahern (when you register)
Its 8 weeks of free online activities – starting on the 15th March.
Indicative timetable is below
Day
Monday
Tuesday
Wednesday
Thursday
Friday
Time
Lunch Time 1pm
Evening 7pm
Lunch Time 1pm
Evening 7pm
Lunch Time 1pm
Instructor
Trish
Trish
Lauren
Fiona
Liagh
Class Type
BoxFit
HIIT & Body Conditioning
DanceFit
Total Body Workout
Yoga
Intensity
Low-Mid
High
Low-Mid
High
Mid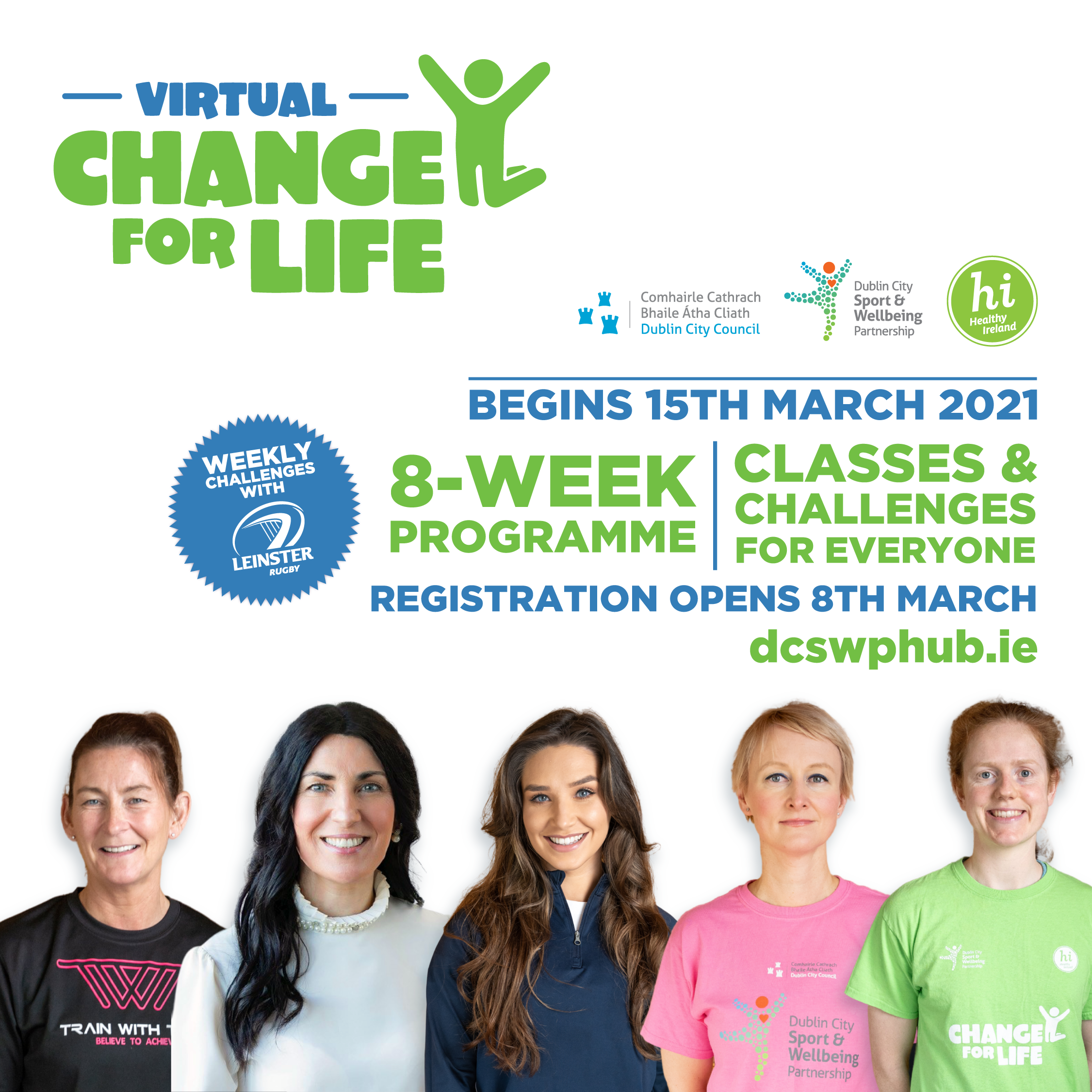 ---