Taoiseach Leo Varadkar and Housing Minister Eoghan Murphy have today announced that 88 projects are to be allocated a total of €100 million under the Urban Regeneration and Development Fund (URDF), launched in July this year as part of Project Ireland 2040.
One successful application was Dublin City Council for Rutland Street development, which was awarded €1,794,000. The ambition is to re- establish this landmark building as a focal point for the community ensuring its use for future generations of the North East Inner City.
Lots more information: https://merrionstreet.ie/en/News-Room/News/€100_million_announced_under_Urban_Regeneration_and_Development_Fund.html
And information on the project from Dublin City Council Architects: http://www.dublincityarchitects.ie/rutland-street-school-refurbishment-and-renovation/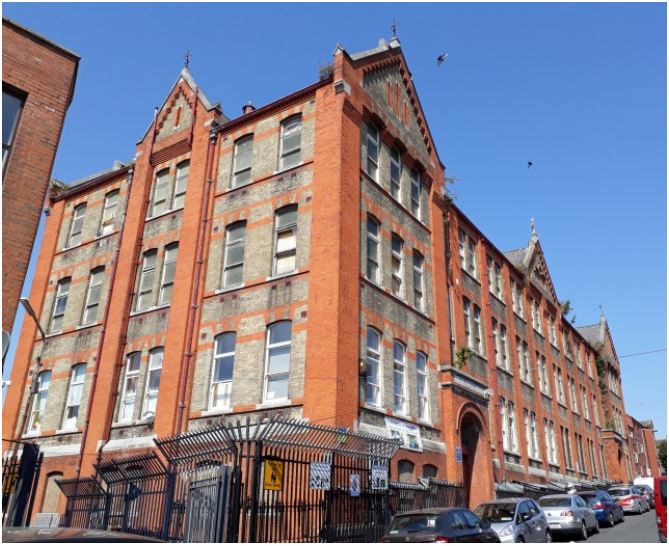 The Department of Housing, Planning and Local Government (DHPLG) has responsibility for implementing the URDF, which has an allocation of €2 billion in the National Development Plan (NDP) to 2027. A call for proposals opened in July and closed at the end of September.
Commenting on today's announcement, An Taoiseach said:
The Urban Fund is aimed at all of our cities and towns with a population of more than 10,000. It's an investment of €2bn over the next 10 years aimed at unlocking the potential undeveloped sites in our towns and cities. We want them to have vibrant centres and to grow up rather than out. "We want smart, compact, urban growth. We want to make sure we have more people living in our city centres and close to the centre of large towns, making it easier to walk to work, cutting commuting times and distances, making better use of existing infrastructure while also benefitting the environment. The scale of funding available under this fund means the successful projects will have a tangible and positive impact on the daily lives of people living in our large towns and cities. We have never planned our towns and cities in this way before. We're announcing €100m in projects today and I look forward to seeing construction starting in the new year.
Minister for Housing, Planning and Local Government, Eoghan Murphy said:
I'd like to extend my congratulations to successful applicants and wish to thank all those who submitted an application. I am hugely impressed by the enthusiasm and creativity demonstrated by all those involved throughout this process and am delighted to allocate €100 million in funding for 2019 to some very worthwhile projects. We will of course continue to work with those that wish to develop projects into the future and will enable a continual dialogue on this to ensure a pro-active delivery of sustainable projects. A key feature of this Fund is continued collaboration, whether between Government Agencies, local authorities, communities and other stakeholders. I wish successful applicants all the best with their proposals and I look forward to seeing the lasting impacts of these in the years to come.
---