Today we're going to round out our week long look at the NEIC Work experience programme by checking out the experiences of students from Mount Carmel Secondary School. These students completed their Virtual Work Experience Programme with PwC. Just like our previous spotlights, we've put some of the students best quotes below for you:
'Participating in Flash Mentoring made me think more about what it be like working in a company'.
'I see more options for doing what I want now than before'.
'It gave me ideas about having more potential options than I thought I had after school'.
Well done to all at PwC, the NEIC Work Experience team, and of course our incredible students on an interactive, and informative day discussing their futures!! You can find even more information in the graphic below.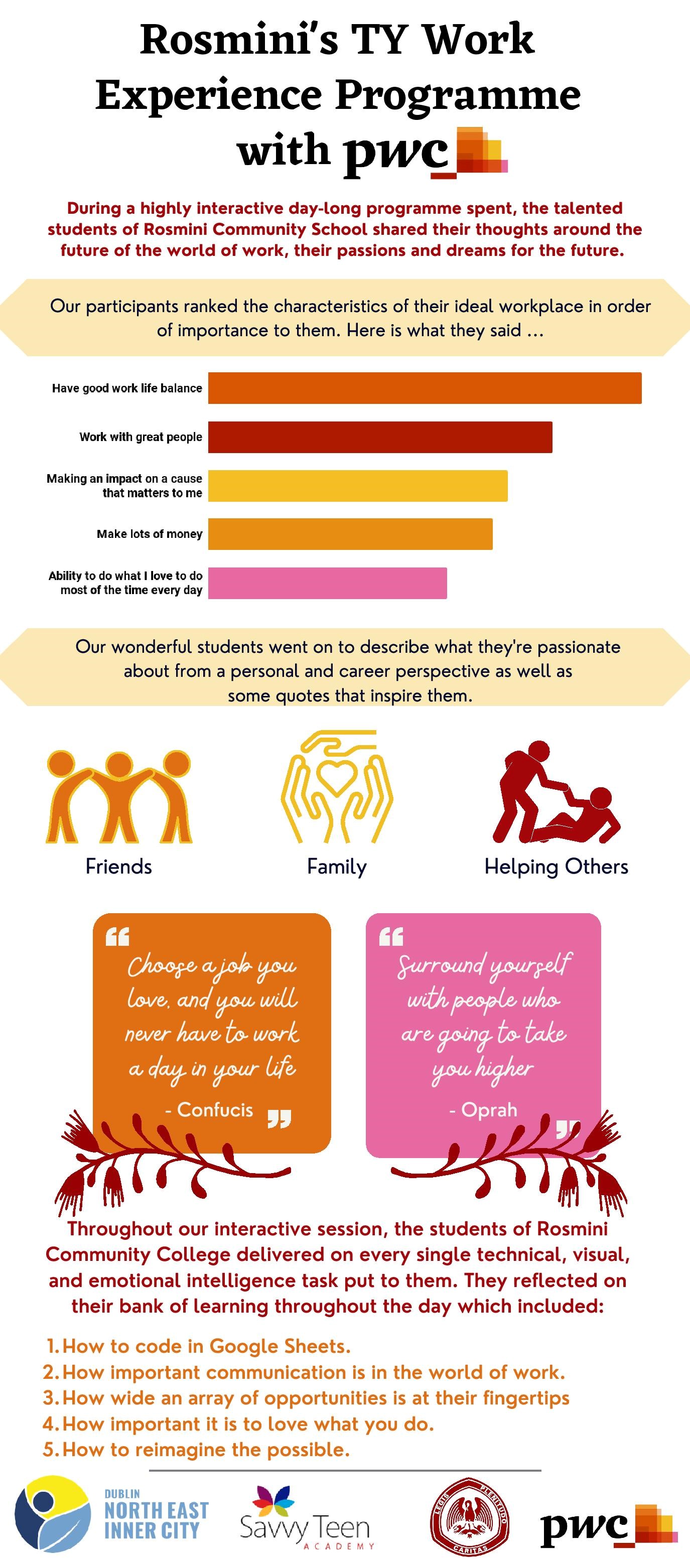 ---