Today we're going to look at the experience of students from Mount Carmel Secondary School. who completed their Virtual Work Experience Programme with PwC. We've put some of the students best quotes below:
'It has thought me that you don't have to stick to one career and there are many opportunities available for young people'.
'It has given me an insight of what it would be like in the future, what would the work-life look like and what are the best advice and tips'.
'It has made me realise that many people don't jump straight in their dream job but rather slowly build up to what the want'.
Our ambitious students spent the session discussing their dream jobs, with lawyer, veterinarian, business owner, and musician all featuring highly.....
Check out the full graphic below for more details. Congratulations and well done to the students and https://twitter.com/PwCIreland on what looked like a fantastic day!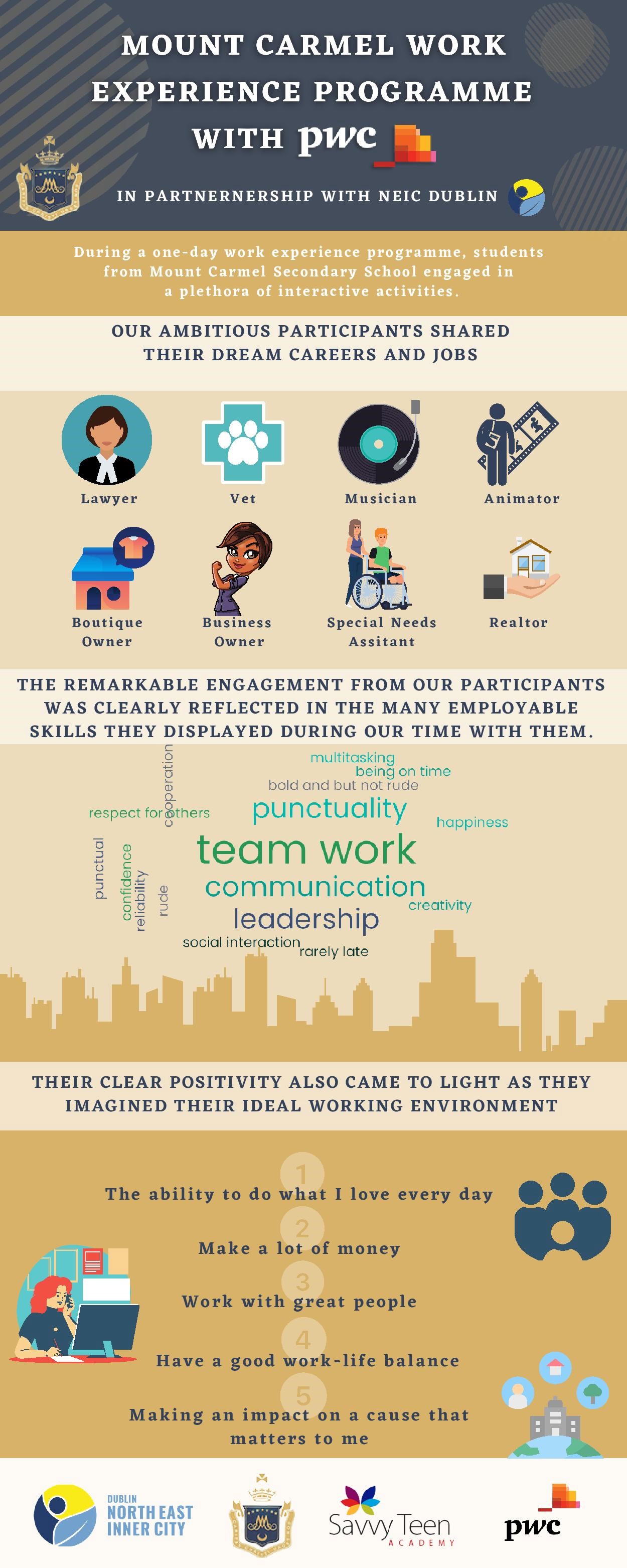 ---