We're back for another look at the NEIC TY Work Experience Programme! Today we're looking at Marino College and its student's experiences with A&L Goodbody.
One student shared the following after their experience:
"After the day with A&L Goodbody I came away thinking differently. I had always thought only certain people could do those types of jobs, I now know anyone can"
As per the graphic below, student's shared passions and dream jobs, with 'caring for people' and 'engineer featuring quite highly. Well done to all of the participants, and to A&L Goodbody for helping to put these students on the right track towards their dream jobs!!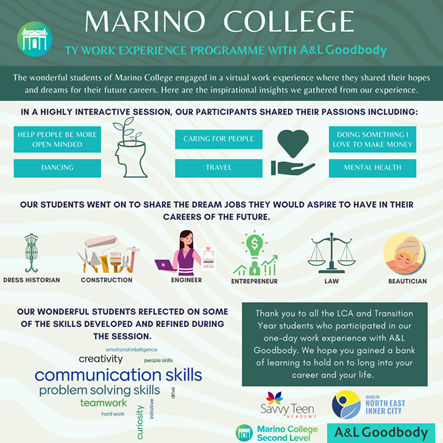 ---