With Operation Transformation having started we are making a big push to get the North East Inner City Adults active through the ' Change for Life' programme.
With this in mind, a number of organisations and groups have come together to provide a timetable of activity in the locality. Click here to view the timetable
There is a nominal fee of €5 to take part in as many activities as you want over the 6 weeks – to get people started on the right track. Leadership Bags will be given at the launch night in O' Connells to the first 200 participants.
There are local registration days to help people who might not be able to make the launch night at O' Connells School on the 17th January (Thursday) 6pm- 8pm.
The local registrations will take place in St. Laurence O' Toole Recreation Centre (16th January 12pm- 9 pm) and Ballybough (17th January, 1-2pm) for people who can't make the launch night.
It would be advisable to fill out the "Change for Life Physical Activity Readiness Questionnaire [PARQ]" if you are planning to increase the amount of physical activity in your life. Click here to access the questionnaire.
***Extra Yoga classes are on Wednesday with Mick Forde from 1pm – 2pm and 5pm – 6pm in St. Laurence o Toole Recreation Centre.***
***Extra Drum and Base class with Keith Coleman is on Thursdays 6pm – 7pm in St. Laurence O Toole Recreation Centre.***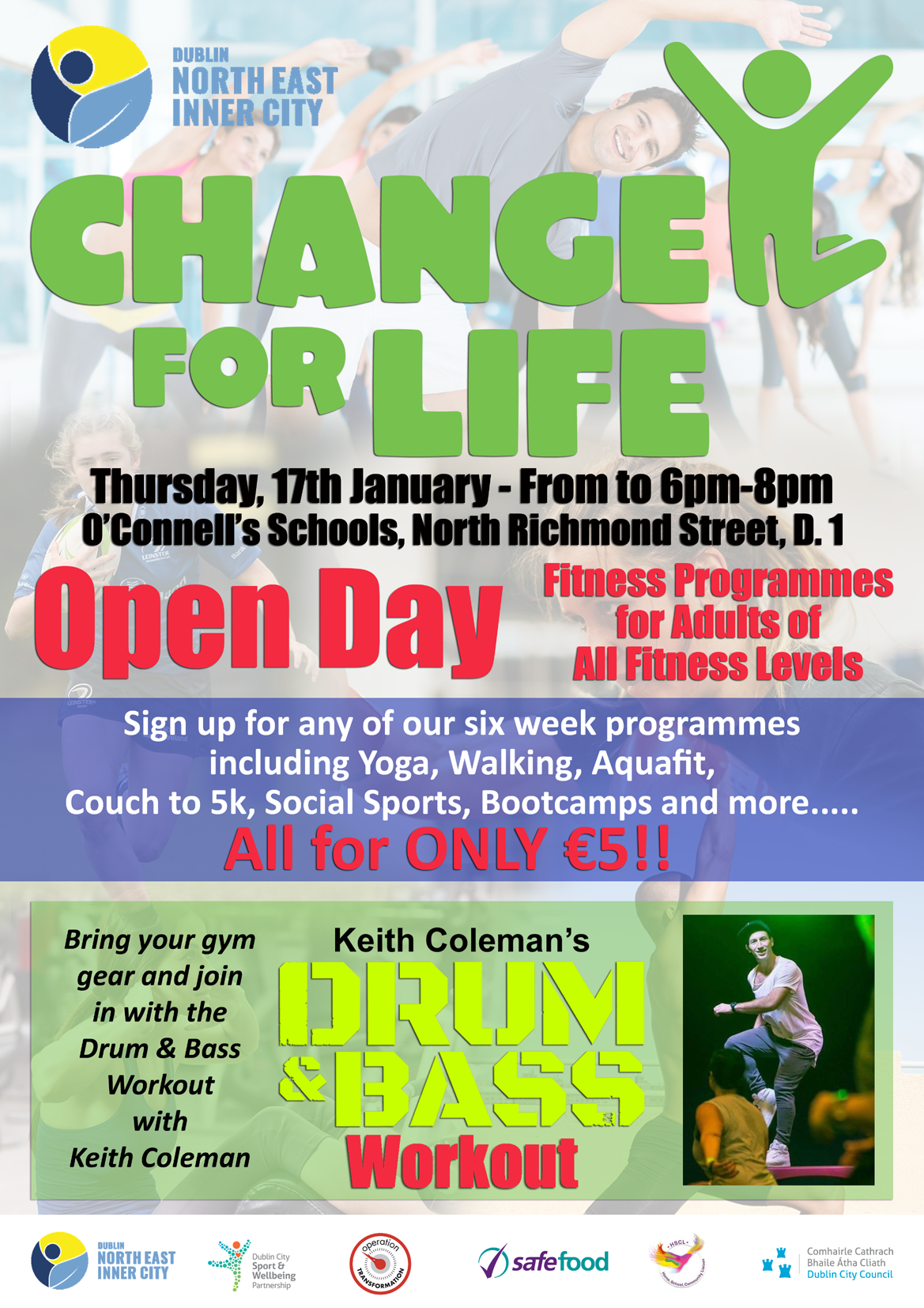 ---