Interested in the Culinary Arts?
It combines practical reflective classes in kitchens and restaurants with an in depth theoretical knowledge base and the development of communication, critical thinking, problem solving and personal skills.
The skills focused curriculum will enable you to build practical professional cookery experience in restaurant service, larder, hot kitchen and pastry sections, which are currently in high demand.
Participants who successfully complete the programme will be awarded a CPD certificate, Certificate in Food Safety and a Certificate in First Aid.
How Long is the Programme?
The training is 5 days a week for 10 weeks including 4 weeks work experience to put the skills you have aquired into practice.
The initial 6 weeks training will take place in DIT, Cathal Brugha Street where you will be trained in the practical aspects of food skills.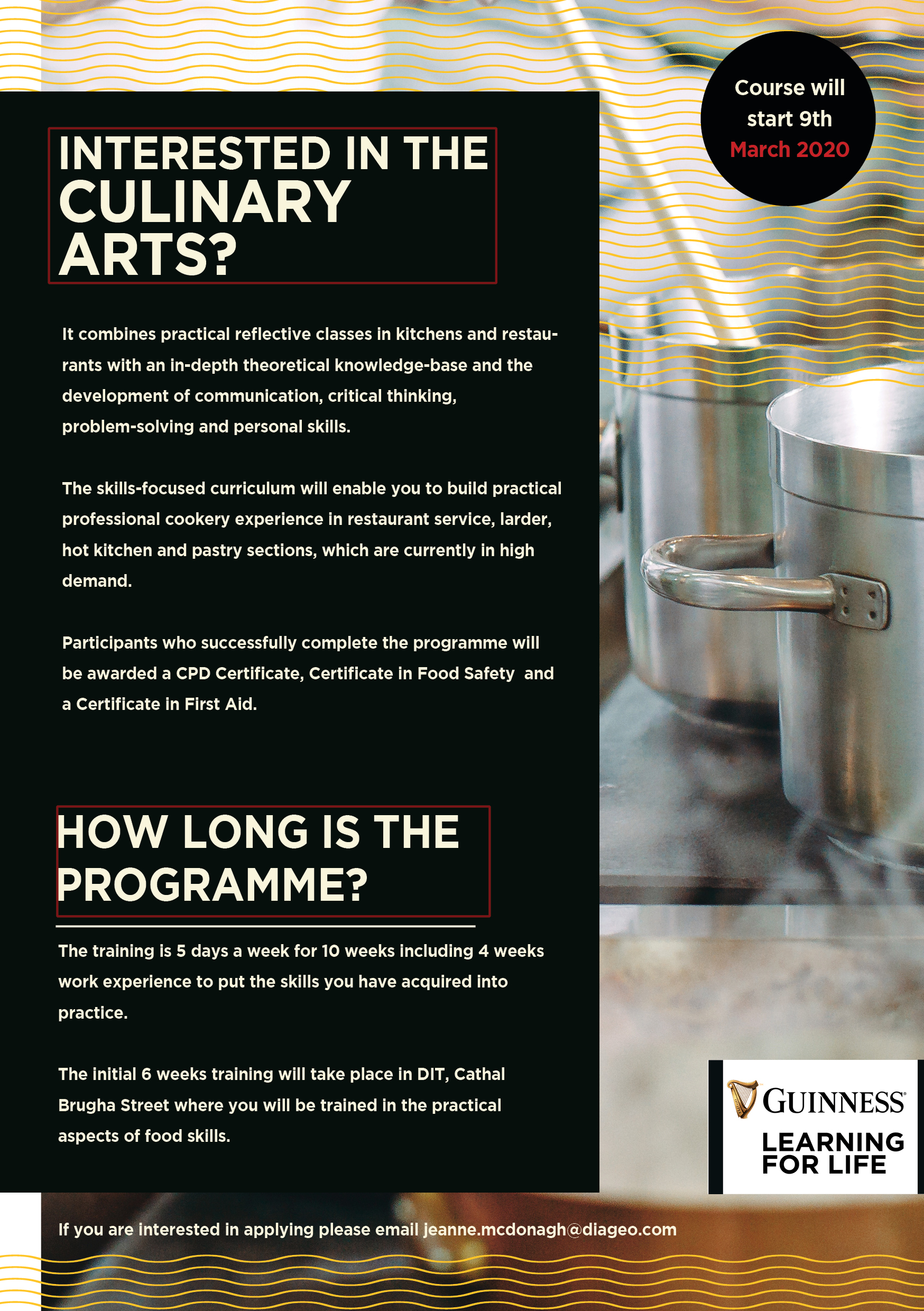 ---