INVITATION! Seminar
Integrating Minority Ethnic Communities into the service of the North East Inner City Seminar:
Convention Centre, 9:30am – 2:00pm Wednesday 7th November 2018 (Convention Centre, Spencer Dock, Northwall Quay, Dublin 1)
Book now by clicking HERE.
Following a process of interviews, focus groups and a survey amongst community organisations, a report was produced titled:
"Securing roots"
Integrating Minority Ethnic People into Local Community Services in the North East Inner City - a small scale study.
The findings of this report will be presented at the seminar and we want to hear your views. We will explore issues regarding: housing; education; employment; legal status; racism; cultural competency and how people are finding a sense of place for themselves in the north east inner city.
Services working across the range of sectors as well as representatives from Government Departments and local strategic structures are all welcome.
Lunch will be provided
POLISH POSTER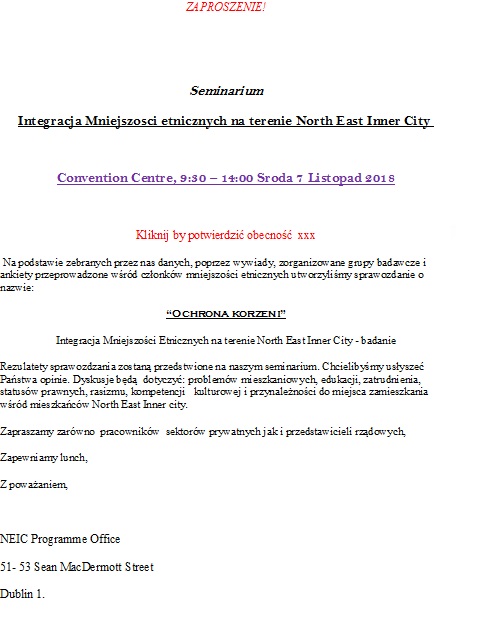 PORTUGUESE POSTER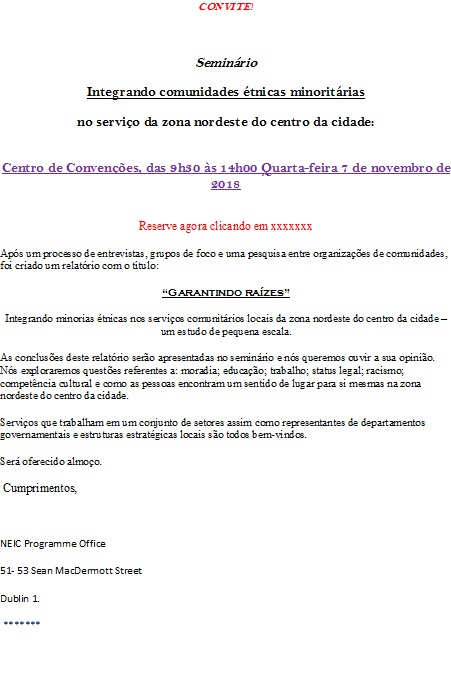 ROMANIAN POSTER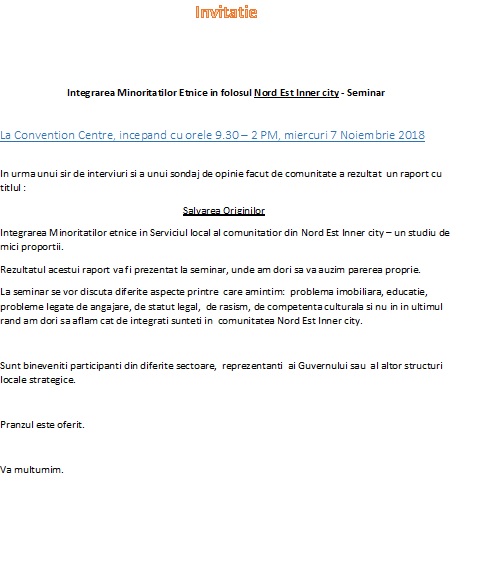 SPANISH POSTER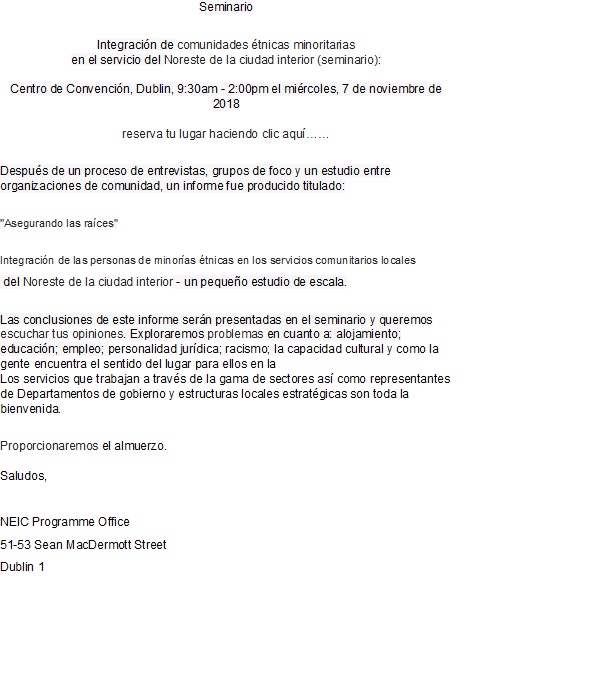 ---