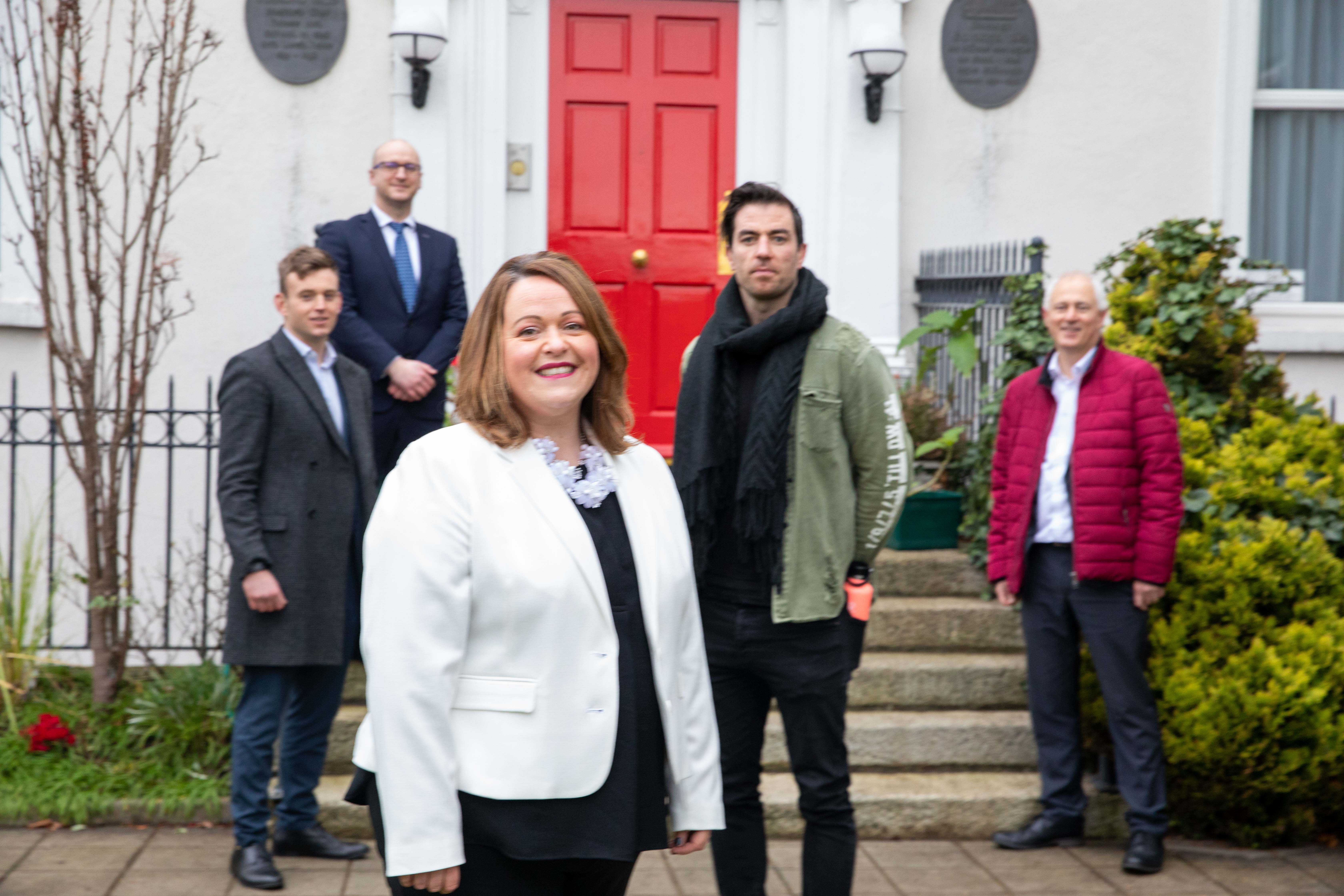 Iarnród Éireann Irish Rail is delighted to announce a new partnership with Dublin North East Inner City (NEIC) and jumpAgrade to support online tuition for forty students in inner-city second-level schools.
Headquartered in Connolly Station in Dublin 1, Iarnród Éireann and NEIC are working together on a range of initiatives to foster stronger and more sustainable communities, including jumpAGrade's innovative programme to address the education inequality gap.
A recent report shows that 49% of 17/18 year olds in their Leaving Cert year are receiving grinds. This advantage is only accessible to those whose parents can afford grinds, leaving students from less-advantaged families behind. The challenges are further heightened during educational restrictions, such as the current COVID-19 lockdown measures.
Iarnród Éireann and NEIC have jointly partnered with jumpAgrade to support the one-to-one tuition for a total of forty second-level students in their Leaving Cert cycle for this academic year 2020/2021. NEIC is funding 20 students, Iarnród Éireann 15 students and jumpAgrade are covering the remaining five.
JumpAgrade was founded in 2018 and is based in the Nexus Innovation Centre in the University of Limerick, and focuses on teaching students how to do better in exams while building their competence and confidence around exam technique. The unique online platform allows access to students across the country through any mobile device.
The first pilot area contains five DEIS schools around Connolly Station that lies within the NEIC area. The participating schools are;
Larkin Community College – Principal Thomas Usher,
O'Connell's CBS – Principal Liam Newell
Mount Carmel Secondary School – Principal Deirdre Fitzgerald
St Joseph's CBS, Fairview – Principal Seán Stack
Marino College – Principal Mary McAteer
Rosmini Community School, Principal Darrell Darcy
Jim Meade, Chief Executive of Iarnród Éireann said "Iarnród Éireann and our predecessors of custodians of the railway over almost 190 years are intrinsically a part of so many communities, but none moreso than communities around a major hub like Connolly Station. In partnership with NEIC, we can help build stronger communities, and the foundation of any community is educational opportunity. jumpAGrade will give tuition support to forty students who otherwise would not have had access to one-to-one tuition, as part of the Leaving Cert cycle."
Michael Stone, Chairperson NEIC Programme Implementation Board – "The NEIC Programme Implementation Board are proud to support the jumpAgrade initiative in association with Iarnród Éireann in the 6 local Secondary Schools. This programme provides the students with access to high quality online resources and regular feedback on progress at a time and place that suits them best. It is another element of our strategy to enable local students achieve their full potential."
Padraic Hogan, co-founder of jumpAgrade explained "The aim of our Equity of Education programme is to increase progression rates to further education and skilled work from the 6 participating schools. The jumpAgrade team is hugely proud to be able to partner with the NEIC and Iarnród Éireann while helping them to support their local communities."
Deirdre Fitzgerald, Principal of Mount Carmel Secondary School, said "jumpAgrade means that the students in Mount Carmel Secondary School have a real opportunity for equal access to achieve their potential. The scholarships afford students to compete on a level playing field to realise the grades they deserve."
Each teacher involved in the programme meet the SEC standards and are registered with the Teaching Council. Bringing grinds to the digital age the student writes out the answer takes a picture on their smartphone and the teacher then provides them with detailed video feedback showing the how to improve.
Iarnród Éireann and NEIC looks forward to seeing these students fulfil their potential and we are proud to help them on their educational journey.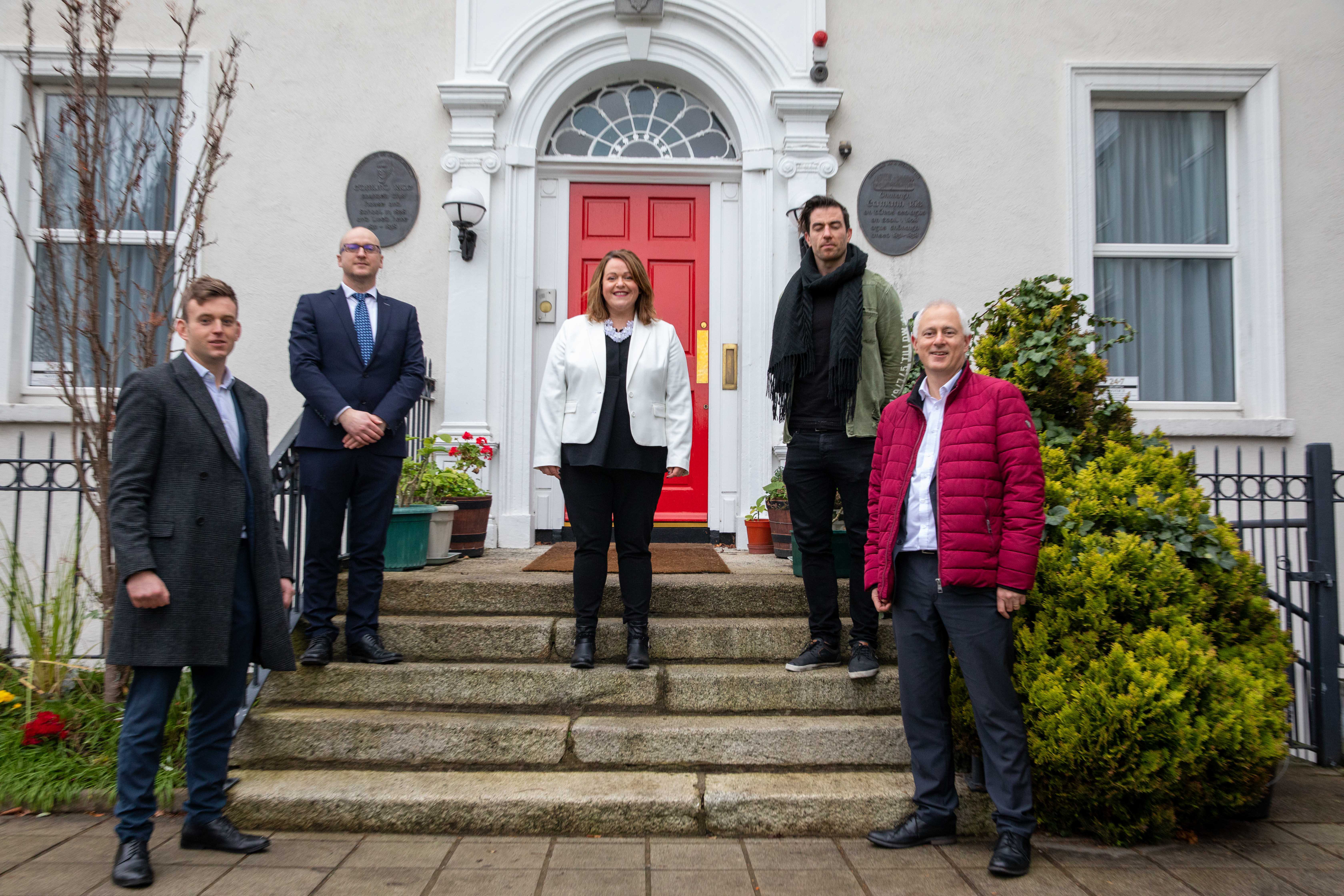 ---