The Hill Street Family Resource Centre (HSFRC) hosted a free family-friendly event that showcased live performances from local Chinese talent, as well as traditional interactive Chinese workshops.
This year celebrated the final Chinese zodiac animal, the pig, and Dublin Chinese New Year Festival (DCNYF) organisers marked it with a two week programme of events that began on February 1 and runs until February 17.
The programme includes talks, visual arts, performance, film, music and many family-friendly events for the cultural celebration.
Festival highlights include a performance by world-renowned guitarist Xuefei Yang on Sunday February 17 at 3pm at the Freemason's Hall.
The Spring Festival Gala event taking place on Saturday February 16 from 7.30pm-9pm at the Convention Centre promises a spectacular evening of performance.
Adding to the artistic diversity of traditional Chinese dance, arts and instrument performances, the gala will also feature acrobatics, Peking opera and the world heritage act of sword dance.
Dublin Lord Mayor, Nial Ring, has sent his best wishes to members of the Chinese community in Ireland and everyone celebrating Chinese New Year.
"2018 was a wonderful year for Chinese Irish relations, with the introduction of direct flights from Dublin to Beijing and Hong Kong bringing our two countries even closer together," he said.
"I look forward to seeing what good fortune the Year of the Pig will bring.
"Since 2008, the Dublin Chinese New Year Festival has been a platform for celebrating cultural differences between China and Ireland and forging new connections that bond us together.
"It should be a major source of pride to the people of Dublin that our Chinese New Year celebrations are among the biggest in Europe.
"It is heartening to see the festival grow each year, with the programme for 2019 arguably the best to date."
The Mansion House will be among a number of buildings across Dublin that will light up red as part of the festivities.
The Community Support Van generated a lot of excellent feedback and buzz at this event. Many locals thought the Community Support Van was an excellent asset to the community policing in the North Inner City of Dublin. It aided in encouraging people of all nationalities to both engage and converse with the Gardaí. Children were in awe of the lights inside and outside of the vehicle and many families wished their pictures to be taken as a result. I believe that utilising the Community Support Van at an event such as this promotes positive community relations with the public and An Garda Siochana.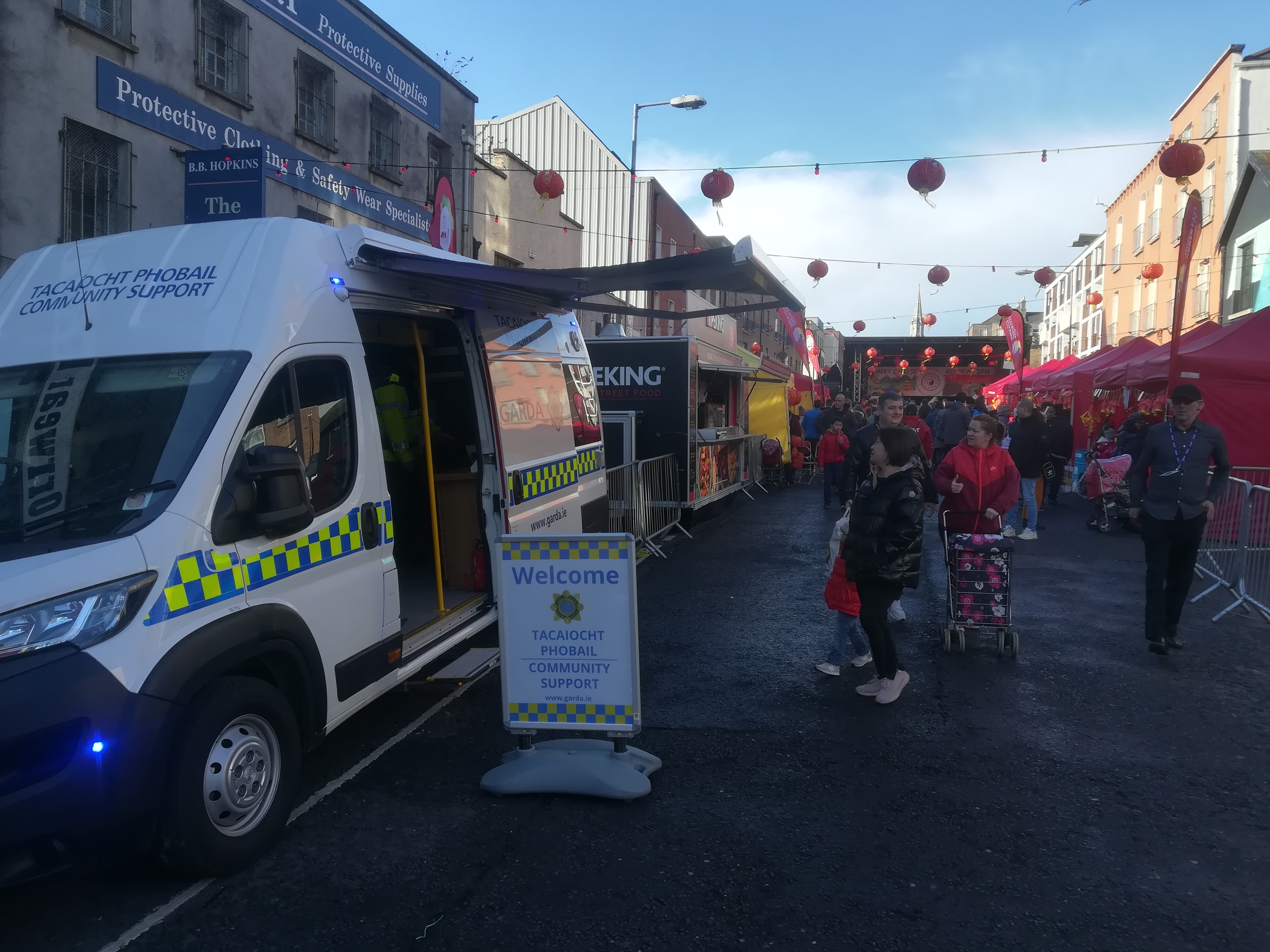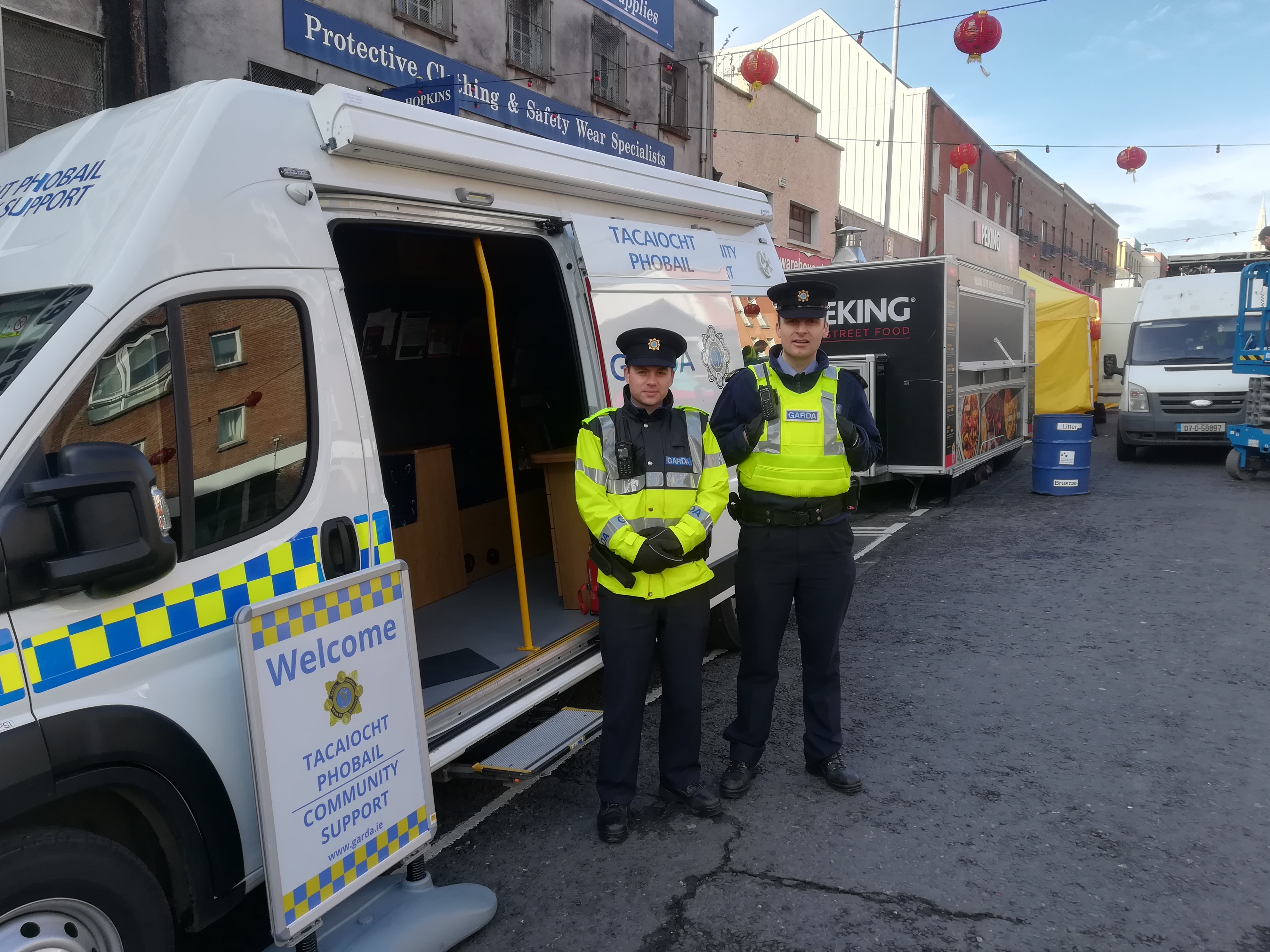 ---