The world of work is changing faster than ever before. Climate change is increasingly driving this rapid transformation across all sectors.
No matter where you see the future, employers of all sizes and in all sectors want agile employees who are creative, collaborative and innovative who can combine these attributes with a 'Sustainability Mindset'.
This UCD graduate programme has been developed in collaboration with industry, and it enables people to develop the skills and knowledge to lead change, embed sustainability and make a real impact. Applicants should have a minimum level 8 qualification (eg honours degree) or 5 years of high level prior work experience to apply.
This full-time course isfree for jobseekers, (in receipt of an eligible DEASP payment for 9 of the previous 12 months), via the HCI Pillar 1 initiative and as this course is delivered remotely through live online learning, it could be an option for eligible participants across the country. Full eligibility criteria can be found here. Please note that eligibility criteria is subject to change. It is co-funded by the Government of Ireland and the European Social Fund as part of the ESF programme for Employability, Inclusion and Learning 2014-2020.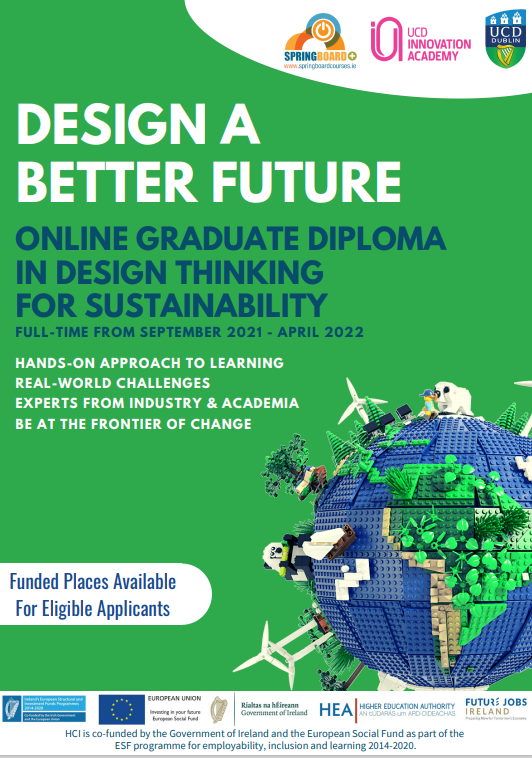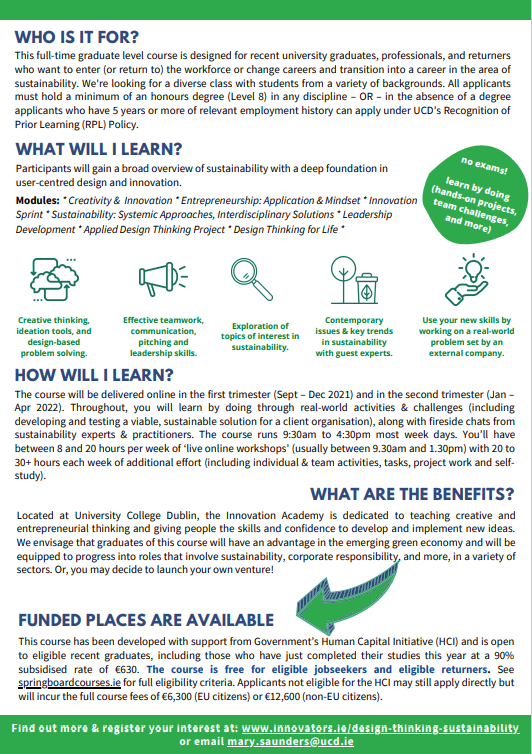 ---