Free BreastCheck mammograms for women aged 50-67 in the NEIC until Friday 18th October.
The BreastCheck Mobile Screening Unit will be located at Sean McDermott Street Church.
The BreastCheck mobile screening unit is currently in the grounds of Sean McDermott Street church and will remain there until 18th October. It is open from 9.30am to 4pm each day.
If a woman resident in the North Inner City has any query re this service she can phone ( 01) 882 6200 for further assistance.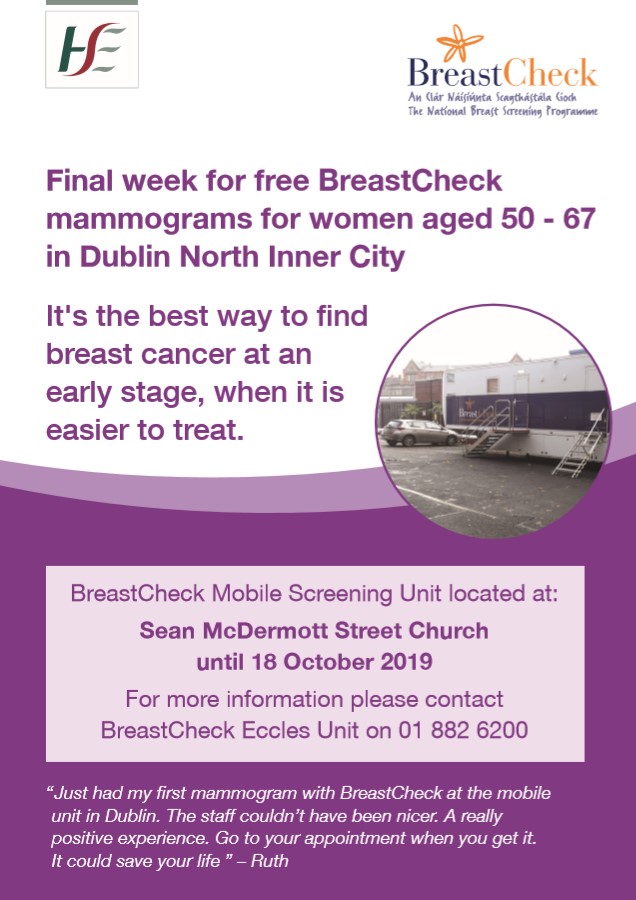 ---