Would you like to save on your next energy bills? Join the Energy Cafe on 7 October from 10am to 3pm in The Lab, 2 Floor, Foley Street, Dublin 1.
Drop in to the Energy Cafe for advice on energy related advice in a relaxed, friendly environment.
For more information please see flyer below.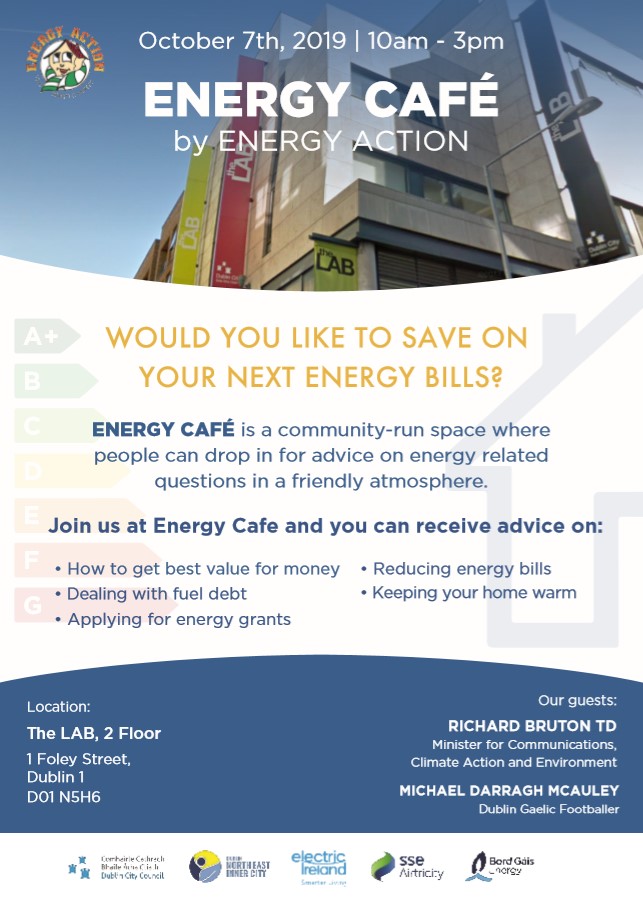 ---