Dublin City Council Parks & Landscape Services are developing a new design for Diamond Park following on from the Greening Strategy for the North East Inner City.
More consultation workshops are being held for the local community to give their input. The workshops will involve discussing the current park and where opportunities for improvements lie.
Please see below for more information.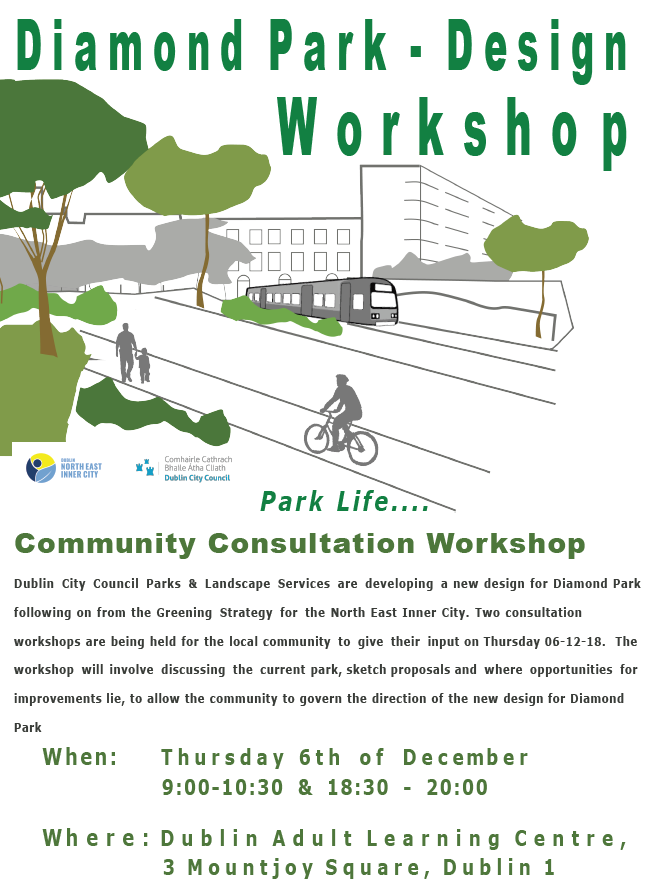 ---