Smashing Times and Slí an Chroí, in partnership with TU Dublin, are delighted to announce the 10th annual City of Dublin Winter Solstice Celebration Festival, taking place on Friday, 20 December, 2019 from 4 to 6.30pm in TU Dublin Grangegorman Campus.
Where: TU Dublin Grangegorman Campus
When: Friday, 20 December, 2019, 4-6.30pm
The festival begins at 4pm at TU Dublin, Grangegorman Campus. All are welcome to come and enjoy storytelling, music, face-painting, and workshops on craft-making, as well as an outdoor ceremony, as attendees gather together and celebrate this special turning point in the year. The event is a colourful gathering of local communities and national and international visitors to mark the turn of the seasons. It celebrates the return of the light, as the days begin to lengthen once more, and as such is an occasion of rebirth and renewal.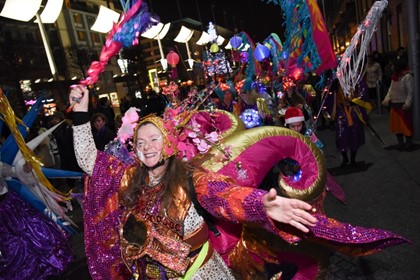 Next Day Event – Winter Solstice Celebration of Ancestral Honouring
Where: Smithfield Square
When: Saturday, 21 December, 2019, 6pm
On Saturday, 21 December, come join John Cantwell and Karen Ward of local Slí an Chroí Holistic Centre for a 'Celtic Journey' meditation on Smithfield Square at 6pm by the Christmas Tree. The flame of Newgrange will be lit by a child at dawn from the first rays of the rising Sun. This will be preceded by a Winter Solstice Feast at L Mulligans Grocers, Stoneybatter Village and their co-founder Seáneen Sullivan, to sample the hearty food our ancestors would have enjoyed at the time of mid-winter. The details of this exciting event will be announced on Slí an Chroí Facebook page soon, as booking will be essential.
For more information click hereor visit www.smashingtimes.ie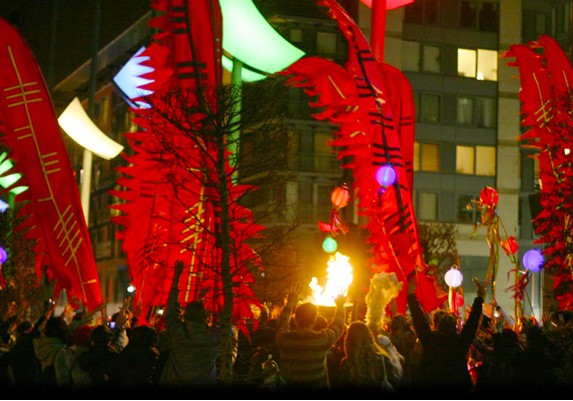 ---