A One and One: Two plays about contemporary social issues. Presented by UnCut Diamond Players and The New Theatre from 15th October - 17th October @ 7:30pm and tickets cost €14
A One and One is a theatrical experience involving two short plays dealing with serious current social issues. Amber A Girl In Homeless Land depicts what happens when a girl whose family becomes homeless and attempts to keep her pet dog Rex while Under Pressure deals with drug related intimidation.
For more information or to book tickets visit The New Theatre website.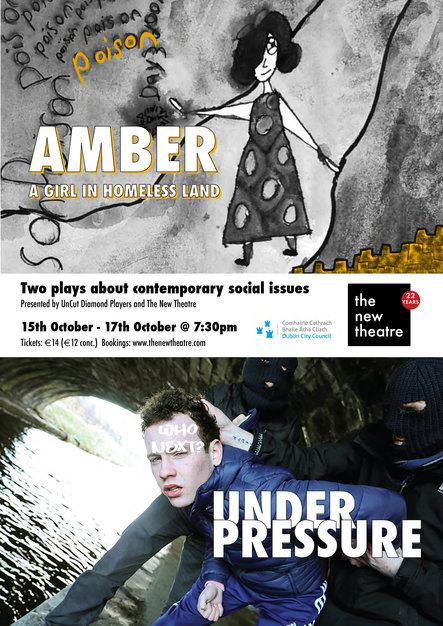 ---