My name is Cormac Ó Donnchú and I am the voluntary Chairperson of the new Local Community Safety Partnership for Dublin's North Inner City.
The Partnership is part of an exciting new national initiative bringing together voluntary, community and statutory services as well as local politicians to work together to improve safety in our communities and to help make our local environments more attractive places to live, work.
We are actively seeking young people (18 to 25) to join us in this project. We want to hear ideas on how we might work better together to improve life on our streets and communities in the Inner City. We would also like to have a young person join the Partnership Board and act as a youth representative; advocating regularly with key decision-makers in our city.
We are organising a Youth Café online to discuss these ideas and I am asking for your help to encourage young people in your group or social circle from the North Inner City (East and West) to join us on September 18th @ 2pm.
Tickets can be found here: https://www.eventbrite.ie/e/youth-cafe-north-inner-city-community-safety-partnership-tickets-168615779335
If this appeals to you make sure to get involved!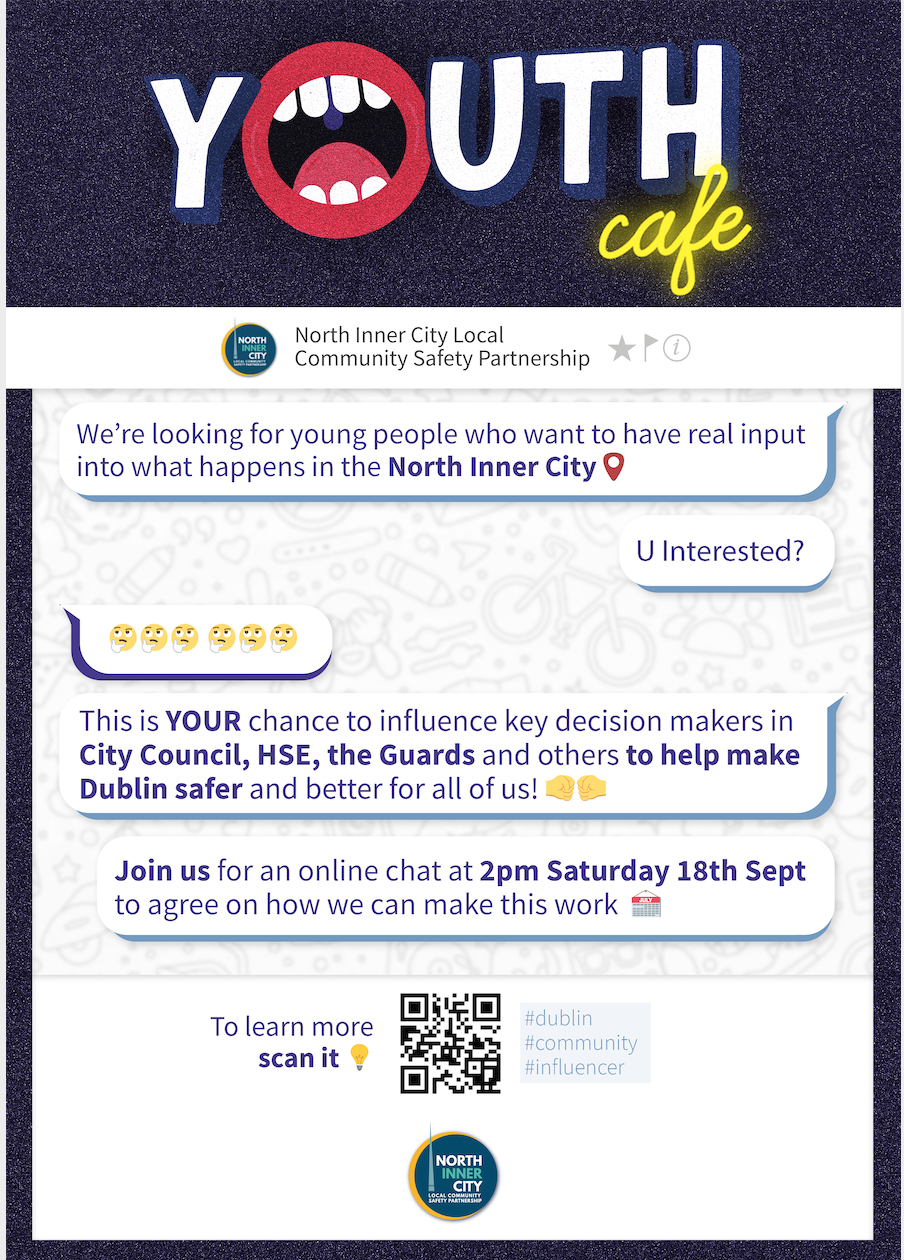 ---