Taken from a press release from the Department of Rural and Community Development:
The Minister for Rural and Community Development Michael Ring T.D. has announced that his Department's support for the regeneration of Dublin's North East Inner City will be increased by €2 million to €5.5 million in 2019.
Minister Ring made the announcement alongside the Minister for Finance, Public Expenditure and Reform and local T.D., Paschal Donohoe, today at the Lourdes Day Care on Sean Mac Dermott St. The Centre is undergoing a major extension and renovation thanks to funding provided by the Department of Rural and Community Development in 2018.
The €5.5 million which Minister Ring has allocated to the north east inner city for 2019 will provide infrastructure and supports for local community development initiatives in areas such as Childcare, Youth Services, support for the elderly and environmental improvements. It will also enable continued support for the 50 additional community support jobs which have been created in the area in 2018.
Speaking at Lourdes Day Care Centre, Minister Ring said: "I'm really excited to see what can be achieved next year, with enhanced support from my Department. This area, which is at the very heart of our capital city, continues to receive the support and investment from Government which it needs in order to help it realise its potential. This will benefit not only the local community, but the city as a whole.
"I'm delighted that my Department is playing an important role in the regeneration of Dublin's North East Inner City. Each year since 2017, I have significantly increased the funding to this area. This is a clear sign of the Government's commitment to ensuring that the Mulvey Report is fully implemented. I would like to commend Minister Donohoe for continuing to champion Dublin's North East Inner City.
"Nowhere is the regeneration of this area more evident than in the Lourdes Day Care Centre which is undergoing significant extension and alteration. The extension to this facility and the two support workers which my Department provides are just a small part of these supports. The Centre is just one of 34 community projects in the area which has being supported through €3.5 million in funding from my Department this year.
"The work on the Centre, which is due for completion later this year, has been funded with over €400,000 from my Department, and will result in significant improvements for this vital community facility. We need to support and invest in community hubs such as this which represent all that is positive about the area and this significant increase in funding will allow us to do so."
The Minister for Finance and Public Expenditure and Reform, Paschal Donohoe T.D., added: "I want to acknowledge the hard work of the North East Inner City Initiative, in conjunction with the local community, in implementing the Mulvey Report to date. The supports provided by Government are helping to build confidence in this thriving community and helping it to achieve its full potential. The community spirit in the Lourdes Day Care Centre is a shining example of the resilience of this locality, which is at the heart of my constituency, Dublin Central. I look forward to the further progress we will make together across the coming period."
ENDS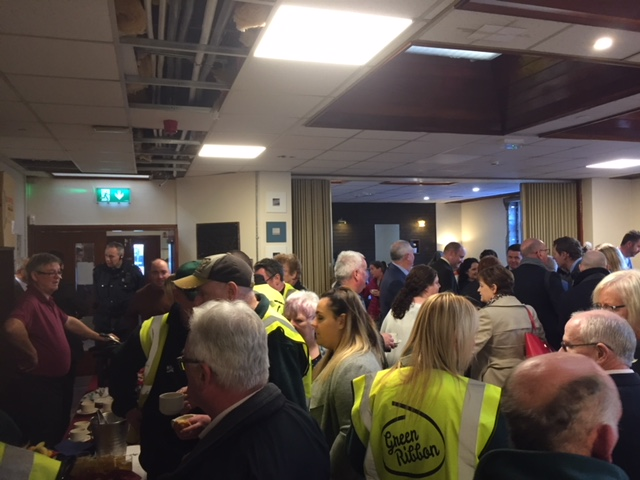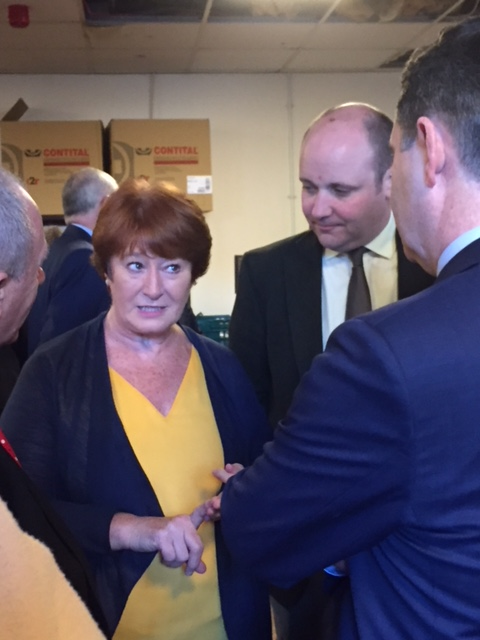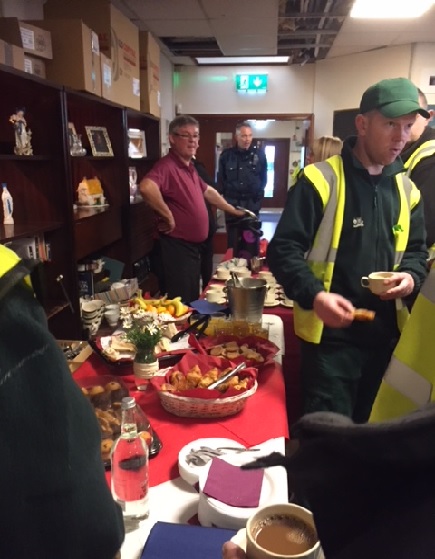 ---